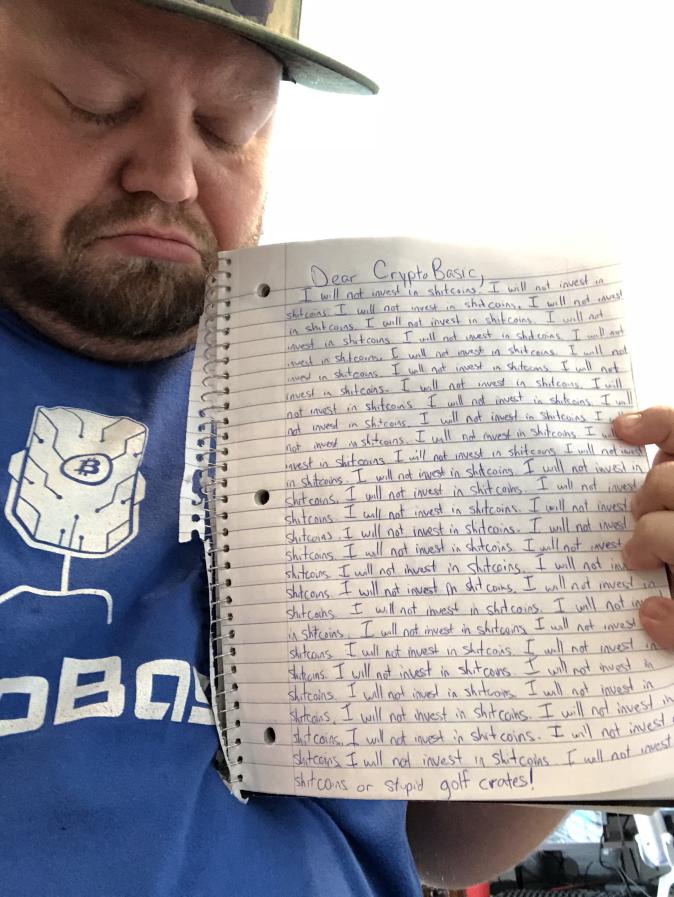 The Flagship is ready to sail! This week we kick off the show with Karim getting all fired up about corruption and a certain US Congressman… looking at you Brad Sherman. ಠ╭╮ಠ Brent has some words of approval for Coinbase and its handling of its upcoming coin considerations (ADA, XLM, ZEC, ZRX, BAT). We also look at a cryptocurrency study from Croatia (good job boys!), Brent defends EOS (yup, seriously) and has to eat some crow, Vitalik has some tough questions for the community, and the new CEO of Goldman Sachs sets his eyes on cryptocurrency, and the boys go on some off topic rants.
LINKS TO TOPICS FROM THE SHOW
Article - US Congressman Calls for Ban on Crypto Buying and Mining
Profile – Brad Sherman OpenSecrets.org Campaign Donors
Reddit - Brave Passes 3 Million Monthly Active Users and Makes Top 10 List in the Play Store in 21 Countries
Article - XRP users call on FINRA to probe Coinbase for possible price manipulation
Article - Coinbase Says It Won Approval for Trio of Acquisitions
Paper - Distributed Ledger Technology: Blockchain Compared to Directed Acyclic Graph
Reddit – Community blames EOS for ETH price hikes
Article - Ethereum co-founder Vitalik Buterin comes up with seven difficult questions for the cryptoverse
Article - Goldman Sachs' New CEO David Solomon Is Keen On Bitcoin And Crypto
Reddit - Venezuelan user: I bought +102 kg of food today
Annnnd Brent's Proof of Rant Screenshot
JOIN OUR DISCORD HERE
HELP SUPPORT THE PODCAST!
PLEASE Subscribe and give us an honest rating on iTunes.

These links are all referral links for us, but we use every one of these exchanges and wallets.
Ledger Nano S - Get the goods here This is where you buy the hardware wallet that we're always talking about on the show - we all use a Ledger Nano S.
Robin Hood is getting in the crypto game! You get a random stock valued between $2 and $200 and so do we, this is super exciting. Robin Hood has been one of the best experiences we've had with an "old school" exchange, and we're super excited that they're going to be bringing their talents to crypto.

CASH APP HAS BITCOIN! If you sign up through that link the show gets $5 and so do you! Stop the presses. The easiest to use money transfer application (yes it's easier than Venmo) now as a built in way to buy and sell Bitcoin. They even have a no - fee debit card you can use.

Binance Exchange Binance is the primary location for many of the coins that are not available on CoinBase. They have the best user experience, don't use the USDT as a primary trading pair, and have reasonable customer service. Give them a look.

CryptoBasicPodcast@gmail.com

405.440.3260
Theme Music - Neledrax by Earradiate (2017)
Subscribe