Basic Blitz: Tether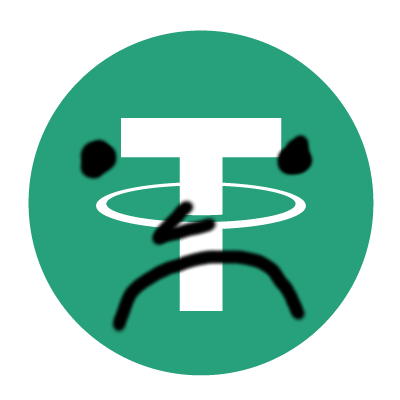 We decided to release an extra episode today titled "Basic Blitz" signify how quickly we put it together. Mike, Karim, and Brent sit down and talk about the brewing Tether situation. Tether is a hot button topic every few months, and the community is always cautious about it - but based on recent events the CryptoBasic team feels that something sinister may be imminent and they wanted to get the word out quickly. Listen to the episode, do your own research, and decide for yourself what is happening with Tether.
Is this FUD? Yes and no. We believe that in situations like this, as an entity that has listeners that respect our opinions, we need to have an abundance of caution. The signs are there for this to be very bad, and we've provided the proof for what we think. We all hope we're wrong, and this does not come to a head anytime soon.
LINKS TO TOPICS FROM THE SHOW
Tether Report: Here is the anonymous Tether report. Take a look at the information provided and decide whether you think these conclusions are valid.
Tether's original announcement for audit: Inside this announcement they also linked to a memo that made it appear the audit was conducted, when in fact it wasn't.
Breakdown of Bitfinex and Tether relationship
@TetherPrinter Twitter account: keep track of when new Tether is printed.
Here's the coindesk article as well as the statement sent to them about the difficulty of an audio
Update 1/30: According to this Bloomberg article, both Bitfinex and Tether have been subpoenaed. This actually happened in December but it's just coming out now. We were not aware of this, but it certainly paints and eve worse picture for the coin and exchange.
HELP SUPPORT THE PODCAST!
PLEASE Subscribe and give us an honest rating on iTunes.
These links are all referral links for us, but we use every one of these exchanges and wallets.
Binance Exchange Binance is the primary location for many of the coins that are not available on CoinBase. They have the best user experienc and have reasonable customer service. Give them a look.
Ledger Wallet Website This is where you buy the hardware wallet that we're always talking about on the show - we all use a Ledger Nano S.
405.440.3260